07884 584 174
Get in touch on mobile
01752 957 664
Get in touch at the office
Paul Smoker Roofing are a leading specialist for roofing services in Plymouth

Roofing Services in Plymouth
For new roofs, roof repairs, re-roofs and a wide range of other roofing services in Plymouth, contact Paul Smoker Roofing today for a fast and competitive quotation. We can typically come to view your roof within 24 hours, or even immediately if it's an emergency.
Paul Smoker Roofing is a local, trusted business offering unbeatable roofing services ensuring that you receive your perfect roof quickly and efficiently. Our complete range of roofing services in Plymouth, whether tile roofing, felt roofing, flat roofing, slate roofing, asphalt roofing, lead roofing, single ply roofing or green roofing, can be tailored to suit everyone's requirements.
Our Roofing Services in Plymouth
Roof Tile Repair & Installation
With over two decades worth of experience in the roofing industry, Paul Smoker Roofing is well equipped to repair or install any kind of tiled roofing. Whether it's clay or concrete, we will be able to help.
Tiles are one of the most popular materials used in the UK for roofing, especially on domestic homes. Roof tiles are the traditional custom-made product perfect for great roofs that go up quickly. Designed to make fitting faster than slate, we can provide a full range of clay and concrete tiles to match any colour, locality or roofing budget.
Fascia and Soffit Repair & Installation
Fascias and soffits may look like decorative elements on your property, but their importance to your properties' overall structure is integral. Both fascias and soffits contribute to ensuring your property functions to its full potential, that's why it's so important that you have an experienced team repair or install them, as well as maintain them. The team at Paul Smoker Roofing is such a team.
We offer uPVC fascias and soffits, which have a range of benefits:
Able to mimic the attractive appearance of timber.
Weather resistant, and so won't crack or discolour over time.
Extremely low maintenance.
Range of colours and finishes available to complement the style of your property.
Roofing Repair & Installation
Paul Smoker Roofing are a specialist team with over 20 years' experience of providing first class roofing services, all at very fair and competitive prices. Be it roofing repairs, flat roofing, roof membranes or guttering that you require, our team of roofers are able to provide any and all the services you require to a professional standard.
Based in Plymouth, we work with customers from across the region and offer the traditional values expected from a local, trusted business; reliability, exceptional customer service, competitive prices and superior results. All of our roofing solutions are suited to meet all of your requirements and will give you the high-quality roof you desire.
From guttering work to felt, pitch and flat roofing installations, membranes, roof insulation, tiling, windows, waterproofing and repairs; Paul Smoker Roofing offer the complete service.
Long-Lasting GRP Roofing Solutions
GRP (Glass Reinforced Plastic) is a great option for all flat roofs and is sure to stand the test of time. GRP roofing is more commonly known simply as fibreglass roofing. The plastic finish gets its strength from the glass fibres used in its application. A long lasting mix that seals your fibreglass flat roof against all the elements the weather can throw at it.
Weatherproof and maintenance free, GRP roofing is now the most popular choice for flat roofing. Short term, it is slightly more expensive than a felt system, but this is reflected in the quality and durability of the product by comparison.
There are many advantages to a fibreglass flat roofs installed by Paul Smoker Roofing:
Completely free of maintenance
20 Year Guarantee
Aesthetically pleasing finish
Resistant to cracking from solar damage
Range of colours available
GRP can be applied to balconies by adding a non-slip material
Can withstand foot traffic
Dry Ridge and Dry Verge Systems
On your roof, there is a weak point in the gable ends between the tiles and the top of the wall. This is known as the verge and traditionally this is protected by mortar, but mortar crumbles with the weather and is subject to continuous maintenance if problems are to be avoided.
A dry verge system installed by Paul Smoker Roofing will protect your roof and provide a weatherproof seal. The installation process involves the fitting of uPVC caps to the edge of your tiles and will be maintenance free and prevent tile lift in high winds.
Dry verge installations are a highly skilled job which should only be trusted to the professionals. At Paul Smoker Roofing we can provide you with the highest quality dry verge installation.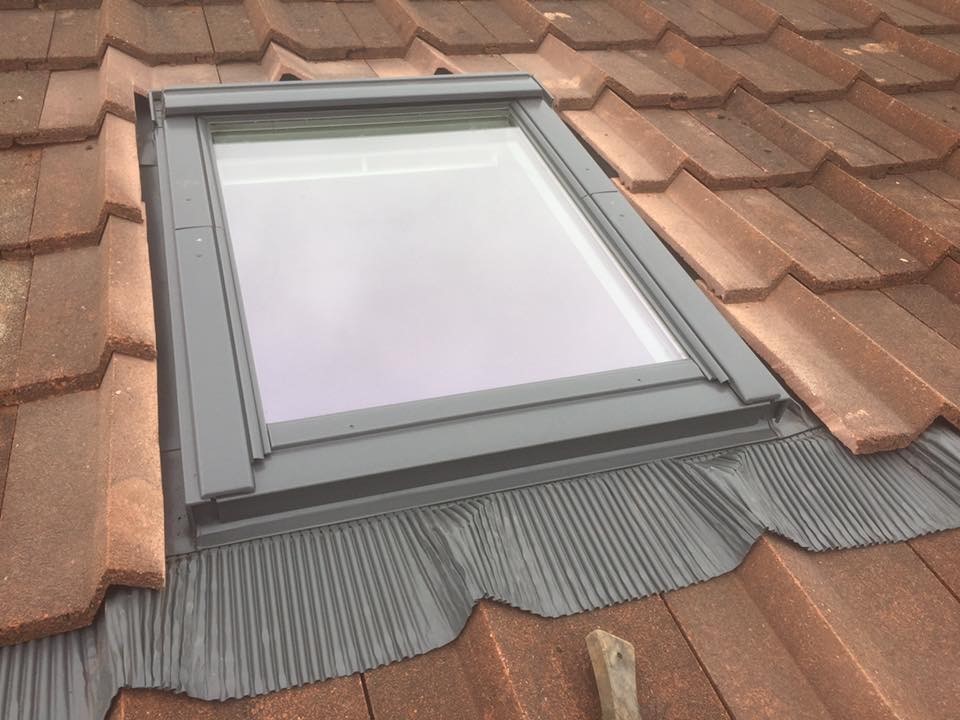 Call 01752 957 664 for specialist roofing services in Plymouth.